Monogrammed Trinket Dishes
The request was for the trinkets to have a unique/organic shape, painterly elements and unique materials or finishes.
Watercolor Brush Patterns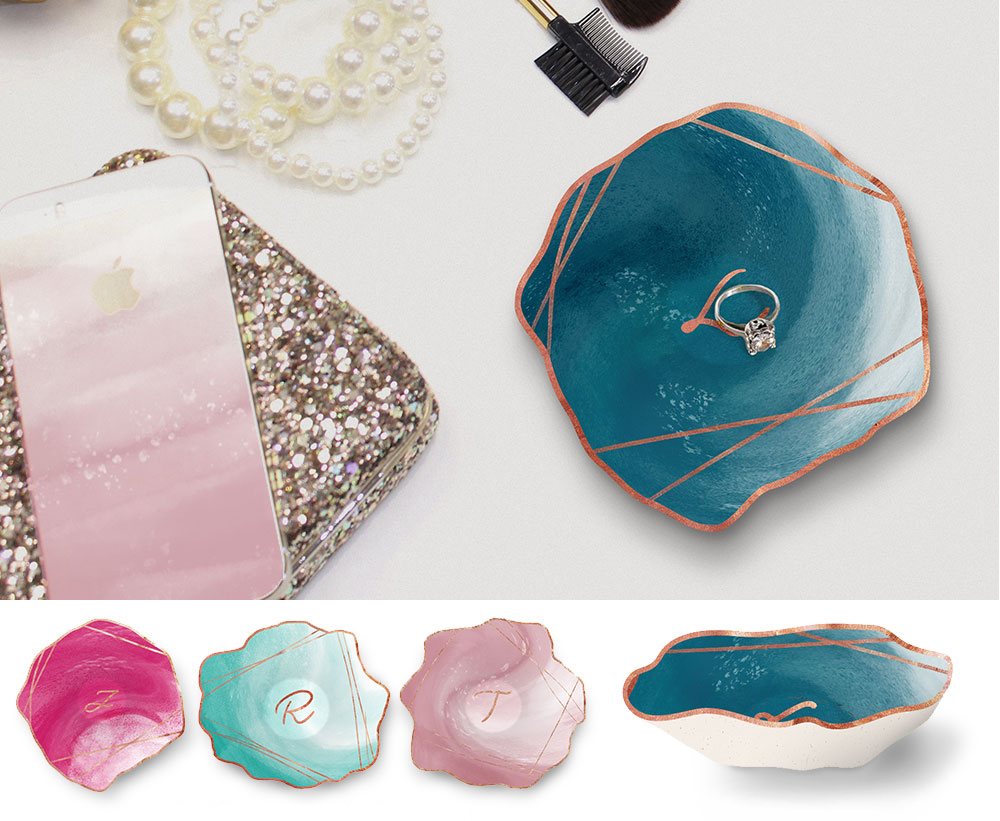 Ombre Wave
This artwork was created by painting a watercolor fade, then liquify twisting it in photoshop. Thin gold lines and edging were added for contrast and elevated aesthetics.
Galaxy Glazes
Galaxy effect featuring iridescent glazes and gold accents.
Holiday Product Collection
A holiday collection with a retro vibe, and direction of Playboy Bunny meets Betsey Johnson.
Drinkware
The lady illustrations, and small patterns were provided from a licensed artist. Using the style as inspiration, I figured out how it could translate to a collection.
These designs have a graphic on the front, and a pattern on the back side. When combined they layered, deep design.

Color & Finish Options
To appeal to the variety of product families, I created color, gold and etched glass patterns.
Art & Pattern
While the lady artwork was provided, how and what elements to expand on to make a collection was the creative challenge.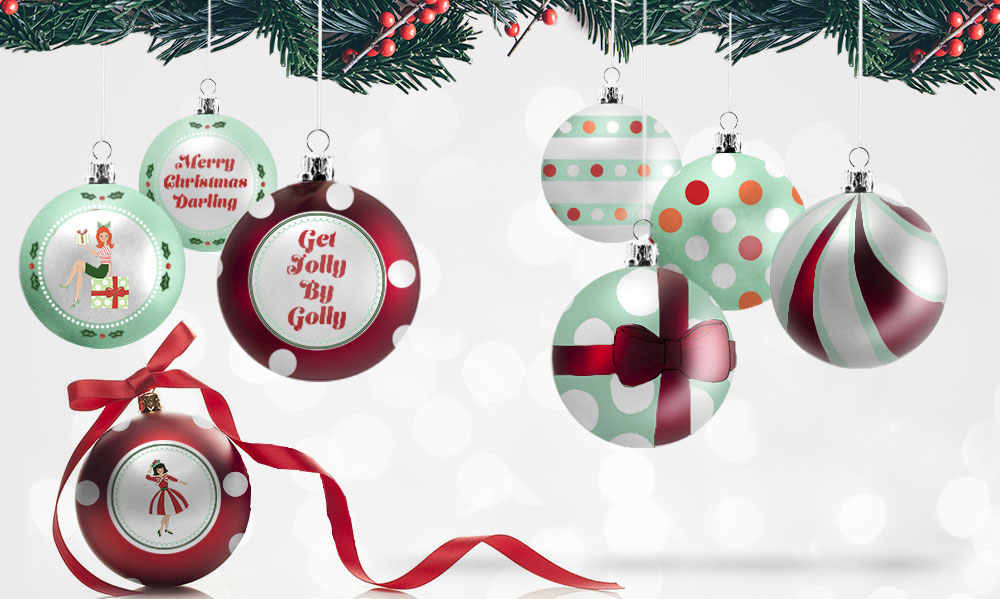 As the collection was Christmas based, I got to design ornaments and stockings. What?! They were so cute and fun to make.