Secondary Logos
These logos were used as graphics around the space.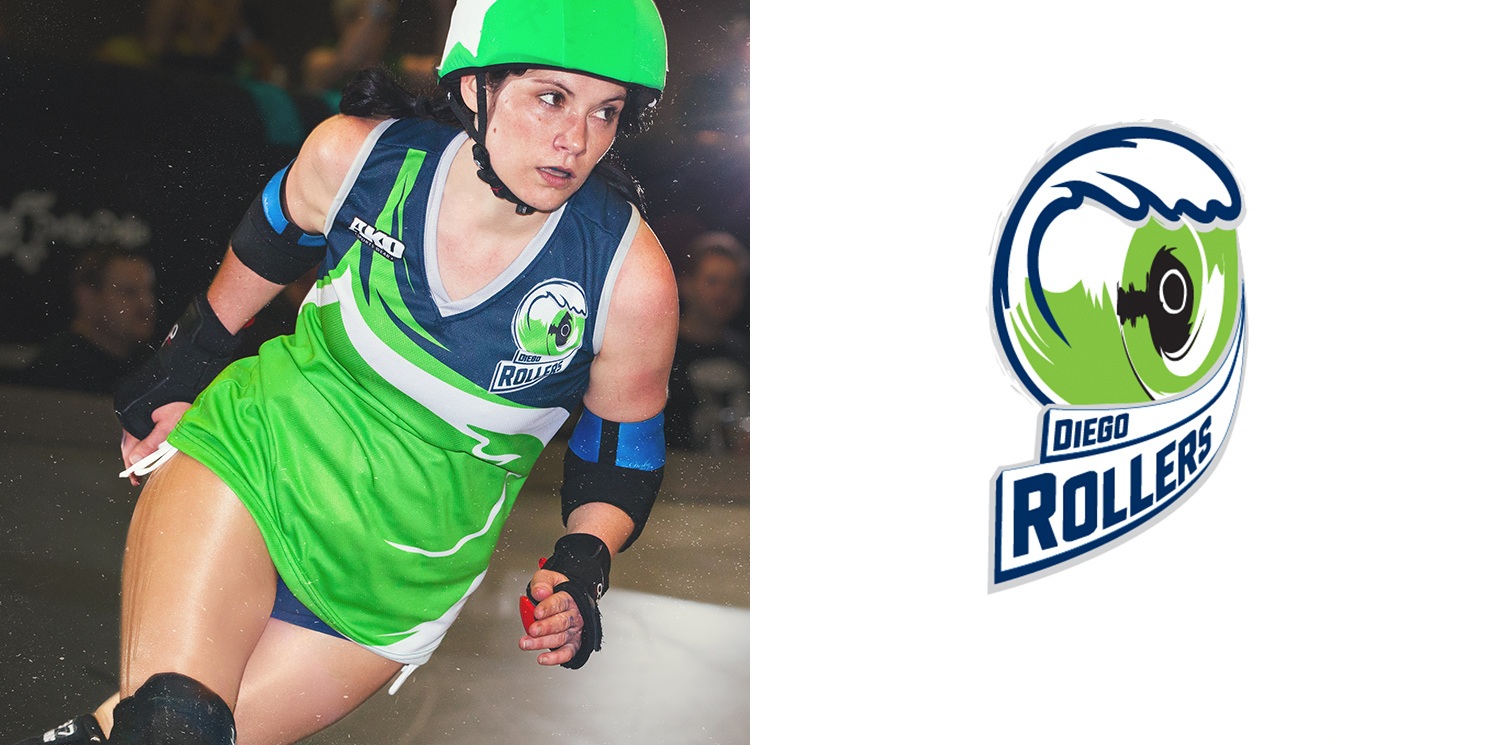 Diego Rollers
With other league teams owning natural forces, the wave graphic was developed as local tie in.
I also designed new uniforms to complete the package.
SD Hard Corps
With the large military presence in the area, a team was created to represent that heritage.